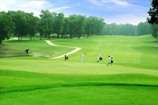 Welcome to the fall 2008 edition of the "Asian Golf Travel Nation", the source for news breaking information about Thailand Golf, Vietnam Golf, and Cambodia Golf. In addition, unique golf playing tips for Indochina's tropical environment, announcements of golf travel promotions, and our latest subscription offer are all integral parts of today's newsletter.
As you well know we had quite a scare at the end of August as a result of political demonstrations in Bangkok. Fortunately, where I live and work in the heart of Bangkok everything was unaffected and I did not see any signs of political unrest other than in the newspaper. The political demonstrations took place near Government House and aside from avoiding that area everything operated normally including all, golf courses, hotels and tourist sights.
The Prime Minister of Thailand, who was the main focal point of the demonstrations, did declare a State of Emergency and that was when 20 European and Asian countries issued travel warnings. However, as has happened before, things quickly settled down and the State of Emergency was lifted on September 14. In the end the Prime Minister was resigned because of his moonlighting on a Thai cooking TV show. Strange as this may sound, this is how things get done here!!!
A new Prime Minister was sworn in on September 17 and things are back to normal now. Golf in the key destinations around Thailand, such as Bangkok, Phuket, Hua Hin, Pattaya, and Chiang Mai remain unaffected.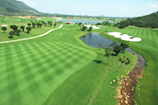 This coming Thailand and Vietnam golf seasons are set to be the best ever! New golf courses continue to open at a rate of 1 per month. In Thailand, last month the old Gary Player designed World Trade Golf course in the outskirts of Bangkok re-emerged as Lotus Valley Golf Resort. I have not played it yet, but the new owners are the same group that owns Loch Palm and Red Mountain in Phuket; and they know what they are doing. Next up is the much talked about Banyan Golf Club in Hua Hin, which will soft-open on October 1. I had the opportunity to play a sample round last month and if you think Black Mountain is tops in Hua Hin, wait until you play Banyan. Located just south of town, no expense has been spared in constructing this totally new course out of former pineapple plantations. The low mountains around Hua Hin frame the front nine, while sea views of the off shore islands are part of the scenery of the back nine. A modern Thai clubhouse sits on a ridge overlooking both the golf course and the Gulf of Thailand and is by far the best place in Hua Hin to take in a sunset.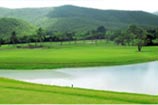 Alpine Golf Resort in Chiang Mai opens November 1 and on its heels is Pleasant Valley Golf Club in Pattaya on December 1. I will report more on these new venues in the next newsletter.
In Vietnam, the Montgomerie Links in Danang is getting rave reviews since the first 9 holes opened this summer. Then there is the Sea Links Golf Club in Phan Thiet, which is with out a doubt the most challenging Vietnam golf course built to date! You really have to see this course to believe the level of difficulty. In fact, maybe the Sea Links course designer used the war time bunker designs as the model for some of the green side sand traps; they make reaching the greens in regulation as hard as the penetrating those bunkers built to protect the GI's. Who could have ever imagined such high level of investment in championship courses in a country just 10 years ago was communist controlled and closed to foreign tourists.
As far as course conditions go, this year's green season, with the exception of Thailand's North East appears to be less severe than those seen in the past. Rain-outs have been few, if any, and golf course conditions around Thailand and Vietnam are as good as that which is normally expected in the cooler dryer winter season. In any case, whether you choose to play early or later in the season, near perfect playing conditions can be expected.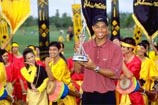 As the winds of change bring the cooler weather for the upcoming autumn months, there is no better time than the present to plan your winter golf trip. For example you could golf at all the Thailand golf courses that are part of the "Tiger's Thailand Golf PGA Wins", or maybe you see yourself following in the footsteps of the American Army and prefer to play at the Vietnam courses that make up the historical "Ho Chi Minh Golf Trail". If you are an ancient history buff, why not check out the 2 Cambodia golf courses in Angkor Wat, one even has a 1000 year old bridge running right through it, and that is just the beginning. Are you into professional golf? How about attending either the Royal Trophy at Amata Spring Country Club including an exclusive chance to play the course under championship conditions or attend the Thailand Open at Alpine Golf Club and watch the professionals up-close and "inside the rope". Any of these trips can be yours and I even have some special packages only for subscribers of the "Asian Golf Travel Nation". Drop me an email if you are interested; you will be surprised at the possibilities.
Remember if you want to get regular updates about golf in Thailand, Vietnam, and Cambodia, then sign-up for uninterrupted email delivery of this newsletter. In addition, all persons signing up will automatically receive the latest "Thailand Golf Insider Tips" special report.
One last note, in addition to our leisure travel business, Golfasian has started a meeting and incentive travel division. We have secured some excellent group prices at famous hotels and premier golf clubs making corporate golf outing in Thailand, Vietnam, or Cambodia is one of the best values around. If your company, or you know of a company that might be interested in a corporate golf outing, please email me I would be glad to discuss the details.
Until the next newsletter, have a great fall, get in those last round before winter, and remember, think positive and YOU WILL SHOOT PAR.
Mark Siegel
Managing Director