Welcome to the August 2009 edition of the "Asian Golf Travel Nation", the source for news breaking information about Asian Golf. In addition, unique golf playing tips for Indochina's tropical environment, announcements of golf travel promotions, and our latest subscription offer are all integral parts of today's newsletter.
Thank you for your continued support during the last few months which have tested not only Asia, but the whole of the golf travel industry. In some destinations, such as Phuket for example, I am pleased to tell you that business is going very well! Our amateur event is sold-out and we have already decided to run the event annually. Moreover, this summer, arrivals from several destinations such as North America, India, and Australia all continue to increase: a fantastic sign that there is a larger light at the end of the tunnel. We're in the midst of the low summer season and with that there are great promotions from the golf courses and hotels.
Anyone interested? Drop me an email and I will send you some details. If you do not agree that the deals on offer are not the best to date, then you trip is FREE! That is right, on me!

With that, I invite you to read on and hear what's new in golf around the region.

Thailand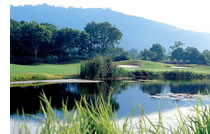 Khao Yai: Here we go again with crazy named golf courses!!!
This time it is "MOON CITY" a new 27 hole golf course, just down the road from Voyage Panorama. The course is really coming along as of mid-July. Fifteen holes are ready to play and the other 3 will be finished in the next 3 or 4 months. The Thai owner also owns Lakewood Country Club in Bangkok so I expect course conditions and maintenance to be top notch. Stay tuned!
Hua Hin: All golf lovers are invited join in the fun during the Hua Hin Golf Festival. Promotional offers include US$25 green fees at all courses, except Black Mountain which is US$30, through the month of August and some of September. These are the lowest green fees of the year! We have several packages available for both value-minded golfers and those looking to combine a luxury resort with the great green fees.
Vietnam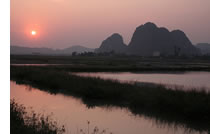 Danang: Finally after three years construction the Montgomerie Links Vietnam is finished. How can a project possibly take that long? Who cares, hopefully, the old motto "great things take time to brew" can be applied here. I am still waiting for an invite from Jon and his crew there. They seem to be quiet shy about starting promotions, no idea why!
Haiphong: Yup another Vietnam golf destination in the making. Do Son Golf Resort, just outside of Haiphong, will be opening 18 holes at end of September. Haiphong is 65 miles east of Hanoi, near Halong Bay. The course designer is Pacific Coast Design who also did the excellent Black Mountain in Hua Hin. The golf resort's owner also owns Kings Island in Hanoi so it should be good! Once Do Son opens it will make a great stop for those on the way to/from Halong Bay, thus easing the logistics of the long Hanoi-Halong overland trip.
Cambodia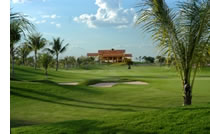 Siem Reap: Good reports continue to come back from Phokeethra Country Club. The Asian Tour Johnnie Walker Cambodian Open 2009 will be played at Phokeethra Country Club the 19 – 22 November 2009 and this year should be as good as the past two. We have arranged special packages to watch and play at the club after the event and lucky golfer or two may even get a chance to play in the pro-am. Let me know if you want the details.

Remember if you want to get regular updates about golf in Thailand, Vietnam, and Cambodia, then sign-up for uninterrupted email delivery of this newsletter. In addition, all persons signing up will automatically receive the latest "Thailand Golf Insider Tips" special report.
Also, GOLFASIAN have secured special deals with over 100 golf courses and 600 hotels in Thailand, Vietnam, and Cambodia to offer the very best promotions for the rest of 2009 and 2010. Please contact us for details and your request at [email protected]
Until the next newsletter, start practicing and I hope to see YOU in the region this summer!
Mark Siegel
Managing Director